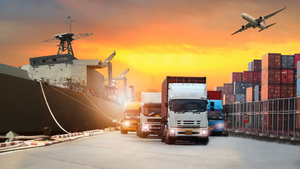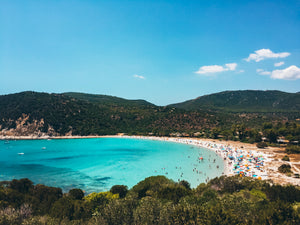 OVER 16 YEARS OF SHIPPING EXPERIENCE
SAFE AND ON-TIME FURNITURE EXPORTS
Welcome to Big Box Furniture Co, the premier destination for exporting high-quality furniture to customers in the Caribbean. With our extensive experience and dedication to customer satisfaction, we offer a range of compelling reasons why you should choose us as your trusted partner for all your furniture export needs. Here's why:
Extensive Selection: We take pride in our vast selection of furniture options, carefully curated to cater to diverse tastes and preferences. Whether you're furnishing a cozy beachfront villa or a luxurious resort, our collection includes a wide range of styles, from contemporary and modern to traditional and rustic. You'll find everything you need to create stunning and functional spaces that reflect your unique aesthetic.
Superior Quality: We understand that quality is paramount when it comes to furniture. That's why we source our products from renowned manufacturers who prioritize craftsmanship and use premium materials. Each piece is meticulously inspected to ensure it meets our stringent quality standards, guaranteeing durability and long-lasting beauty. With our furniture, you can rest assured that you're investing in excellence.
Tailored Solutions: We recognize that every customer's needs are unique, especially when it comes to exporting furniture to the Caribbean. Our experienced team is committed to providing personalized solutions tailored to your specific requirements. Whether you need assistance with space planning, selecting the right pieces for a specific project, or navigating logistical challenges, we're here to offer expert guidance every step of the way.
Seamless Logistics: When it comes to exporting furniture, we understand the importance of seamless logistics. Our dedicated team has extensive experience in international shipping and customs processes, ensuring your furniture arrives safely and on time. We work with trusted freight partners who specialize in handling delicate furniture items, guaranteeing secure transportation from our showroom to your doorstep in the Caribbean.
Competitive Pricing: We believe that exceptional furniture shouldn't come with exorbitant price tags. Our commitment to offering competitive pricing enables you to access high-quality furniture at affordable rates. Whether you're furnishing a single room or a large-scale project, we strive to provide cost-effective solutions without compromising on quality or style.
Customer-Centric Approach: At Big Box Furniture Co, we prioritize customer satisfaction above all else. Our team is dedicated to providing a seamless and enjoyable experience from the moment you browse our website to the final delivery of your furniture. We pride ourselves on delivering attentive customer service, promptly addressing any inquiries or concerns you may have. Your complete satisfaction is our ultimate goal.
Trusted Reputation: Over the years, we have built a trusted reputation as a leading furniture dealer for Caribbean exports. Our satisfied customers across the region can attest to the quality of our products and the professionalism of our services. We value the trust placed in us and continuously strive to exceed expectations, ensuring your experience with us is nothing short of exceptional.
Choose Big Box Furniture Co for all your furniture export needs to the Caribbean. With our extensive selection, superior quality, personalized solutions, seamless logistics, competitive pricing, customer-centric approach, and trusted reputation, we are your reliable partner in creating beautiful and functional spaces in the Caribbean. Discover the difference of working with us and unlock the potential of your furnishing projects today.
Contact us now or explore our website to browse our exceptional collection of furniture and start transforming your Caribbean spaces with elegance and style.