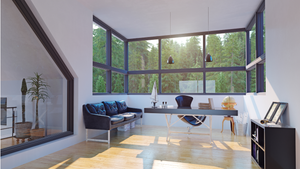 create personalized bundle
When it comes to furnishing your commercial space, making the right choices is crucial. Your furniture plays a significant role in creating a welcoming and functional environment for your employees and clients. At Big Box Furniture Co, we understand the unique requirements of businesses and offer a range of benefits that make us the ideal choice for your commercial furniture purchasing needs. Here are some compelling reasons why you should choose us:
Extensive Selection: We take pride in offering an extensive selection of commercial furniture to suit a variety of industries and spaces. From ergonomic office chairs and versatile workstations to stylish lounge seating and functional storage solutions, our catalog covers all your business furnishing needs.
Quality and Durability: We prioritize quality and durability in all our furniture offerings. We source our products from reputable manufacturers known for their craftsmanship and use of high-quality materials. Investing in furniture that can withstand the demands of a commercial setting ensures long-lasting value and minimizes the need for frequent replacements.
Customization Options: We understand that every business has unique requirements and aesthetics. That's why we offer customized data sheets to tailor your furniture selection process to your specific needs. Our team will work closely with you to create a cohesive and personalized look for your workspace.
Expert Guidance: Choosing the right furniture for your commercial space can be overwhelming. Our experienced team of furniture experts is here to guide you through the selection process. We will listen to your requirements, offer professional advice, and help you make informed decisions that align with your budget and vision.
Competitive Pricing: We believe that high-quality commercial furniture should be accessible without breaking the bank. Our dealership offers competitive pricing on our entire range of products, ensuring that you get the best value for your investment. We also provide transparent pricing with no hidden costs, making budgeting and procurement processes easier for your business.
Timely Delivery and Installation: We understand the importance of efficiency and meeting project deadlines. With our streamlined processes, we ensure timely delivery and professional installation of your commercial furniture. Our team will work closely with you to coordinate delivery schedules and ensure a smooth and hassle-free experience.
Outstanding Customer Service: At Big Box Furniture Co, customer satisfaction is our top priority. We are committed to providing exceptional customer service throughout the purchasing journey. From initial inquiries to after-sales support, our friendly and knowledgeable team is here to assist you every step of the way.
Long-Term Partnerships: We aim to build long-term relationships with our commercial clients. As your business grows and evolves, we will be there to support your changing furniture needs. Whether you're expanding, renovating, or reconfiguring your space, we offer ongoing assistance to help you adapt and optimize your furniture solutions.
Choosing Big Box Furniture Co for your commercial furniture purchasing needs offers numerous benefits. From our extensive selection and commitment to quality, to personalized service and competitive pricing, we are dedicated to delivering furniture solutions that enhance your business environment. Experience the difference of working with a trusted furniture partner that understands your unique requirements. Try our customizable Furniture Bundle Building Portal today and contact us to discuss your commercial furniture needs and discover how we can help transform your workspace.